A section title



Keep your website visitors up to date by posting news and current events.



A section title



Tell your site visitors how they can contact you and the hours which you're available.



Your company copyright information, terms and conditions and other secondary content goes here.

MTS Insurance, Inc.

A WeTego Company
We
take great pride in giving back to our teachers, their students, and our community. Please find below a list of the partner programs we currently sponsor in school
s.
We sponsor bikes or E-Readers and the schools decide how to award them to deserving students.
Our office has donated more than 100 bikes and counting over the course of the past twelve years.

Current

School Partners

:

Plymouth
South ES
Hedge ES
South Middle
PCIS

Raynham
LaLiberte ES

Carver
Carver Middle School
Carver HS
Carver ES​

Taunton
Parker Middle School
Martin Middle School
Friedman Middle School​

Berkley
Berkley Community
Berkley Middle School

Middleboro
​Nichols Middle School

Fairhaven​​
​Hastings Middle
​​
​​Current Association Partners:
South Shore Elementary School Principals Association

South Shore Middle School Principals Association

Association of School Business Officials International ASBO

M.A.S.B.O.

M.A.S.S.

MESPA


Reach Every Child is an education blog authored by Alan Haskvitz and other contributors. On this website, supported by Horace Mann, educators can access, lesson plans, blogs from other educators nationwide and other resources for the classroom.
Donorschoose.org - Project Funding
We've teamed up with Donorschoose.org, a non-profit organization that distributes funding for thousands of worthwhile classroom projects across the country. Check out the video to the right for a quick example of the program's success.
Want to get your school involved? Call us at 508-927-1976 for more information!
MTS Insurance, Inc., WeTego| 34 Main Street Suite 202, Plymouth MA 02360 | 508-927-1976 | 508-947-6689 (fax)

Chicopee MA * Martha's Vineyard MA * North Attleboro MA * Stoughton MA * Plymouth MA * Woodstock CT​

"The test of a good teacher is not how many questions he can ask his pupils that they will answer readily, but how many questions he inspires them to ask him which he finds it hard to answer."





"A teacher who is attempting to teach without inspiring the pupil with a desire to learn is hammering on cold iron."





"I am indebted to my father for living, but to my teacher for living well."





"Our progress as a nation can be no swifter than our progress in education. The human mind is our fundamental resource."




~Alice Wellington Rollins








~Horace Mann



~Alexander the Great








~John F. Kennedy

Auto - Home - Life - Health - Business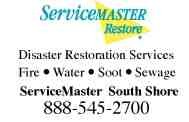 Strategic Business Partners